Gaur City Center
Gaur City Center, Sector 4, Ghaziabad, Uttar Pradesh 201009, India
Gaur City Center, the first commercial plot, measuring 5.68 acres (23,000 square metres), is located on the left side of Gaur Chowk, just before the equal-sized Gaur City Mall. The first floor of Gaur City Centre is devoted to retailers as Sadar Bazar and has a theme-based floor plan. The second floor of Gaur City Center serves as a wholesale bazaar for wholesalers. important brand names such as wave cinemas, lifestyle, shoppers stop, etc. Spots in the nearby Gauri City Mall have already been reserved, and they will be internally connected.
The Wholesale Market in Gaur Without the nearby establishments like the school, apartments, villas, and banks, Gaur City Center is incomplete. Here, this project meets every requirement, making it the best option for your business venture. The targeted clientele is an important aspect of any proposed commercial establishment. Residential projects and more commercial establishments complement one another's existence. Due to Streamlining Connectivity With Gaur City 2 Ensuring Higher Customer Footfalls, The Property Has Another Prominent Advantage. The Noida Extension will be a well-known future location for a multi-dimensional service centre that includes residences, offices, hotels, and other entertainment venues. For the proposed business facilitation centre, the use of cutting-edge building technology and cutting-edge architecture produces high-end results.
The success of any project depends on sophisticated planning and execution, which is seen in Gaursons Developers' established track record.
The Gaur City Center Is Well Outfitted With All Contemporary Amenities And Provides Services At Very Reasonable Costs. Here, It Offers Your Business Venture All Necessary Services. Since development costs are kept within reasonable bounds by an effective management system, you are able to afford the commercial space of your choice. Anyone looking for significant business opportunities in Greater Noida may choose to invest in this commercial project. The proposed project provides a comprehensive response to your varied business plans, needs for growth, and financial constraints. Come And Explore A Promising City Business Hub's Potential.
Gaur City Center Master Plan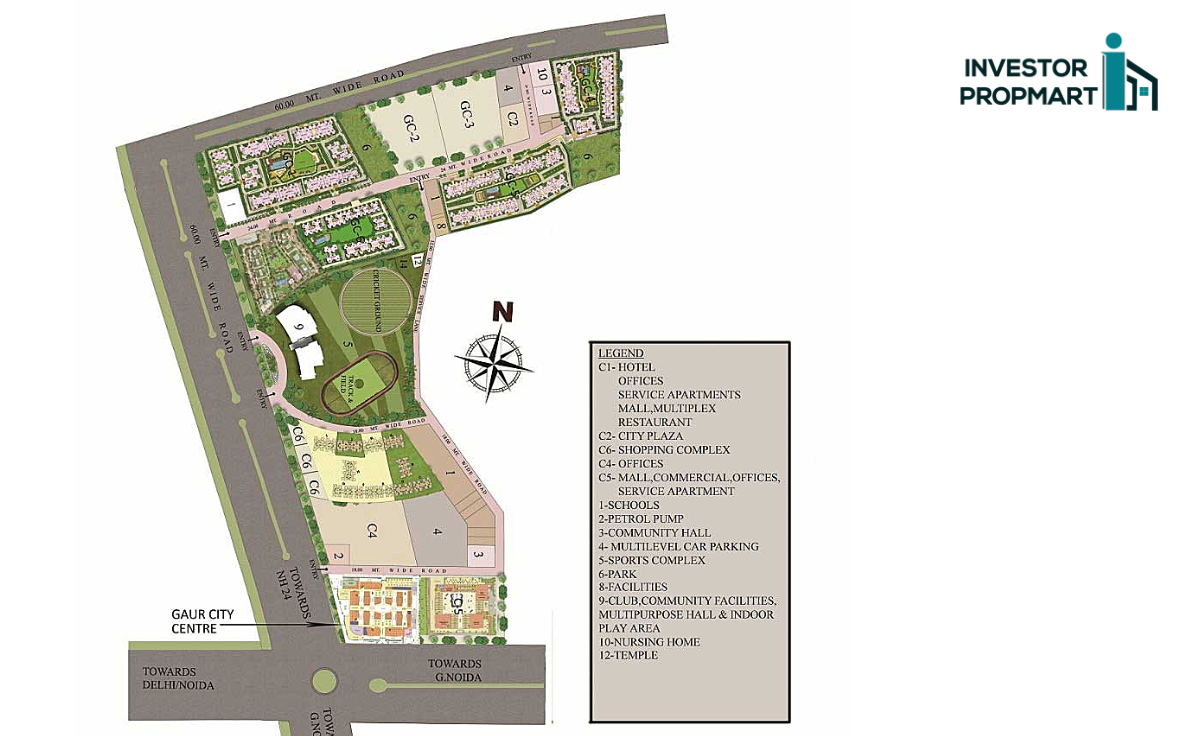 Gaur City Center Specifications
HIGHLIGHT
Excellent Connectivity (Corner plot at Gaur Chowk)
Starting Point of whole Greater Noida West and Commercial District Center
Proximity to Gaur City and Gaur City 2
Sky Walk Connectivity to Gaur City Mall
Well connected with upcoming Metro
Four Side open plot
Close to 2 Lacs family will live in close vicinity
Mall, Multiplex, Food Courts, Offices, Suites etc
Connected to Gaur City Mall.
Gaur City Center Location Map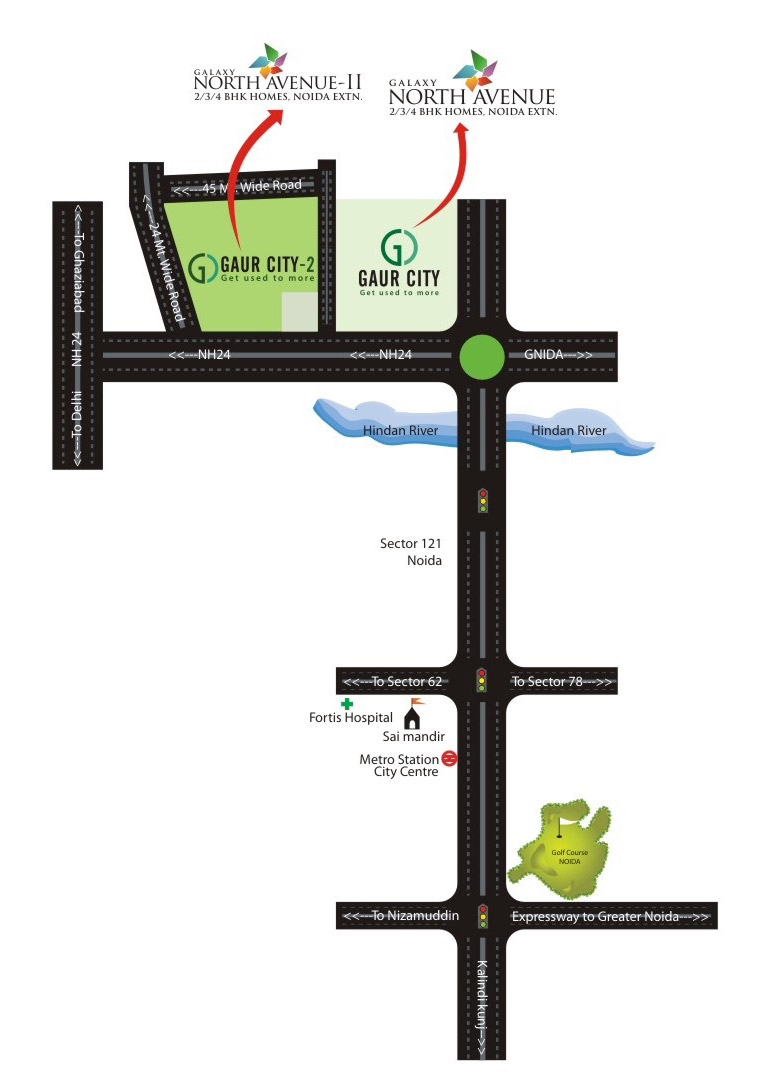 Contact us
Do you have any questions? Please do not hesitate to contact us directly. Our team will come back to you within a matter of hours to help you.
Shop No FF 8A, Galaxy Plaza Market, Gaur City 1 Gr Noida West, UP 201309

+91-9999322949

mail@gaurcityresale.com