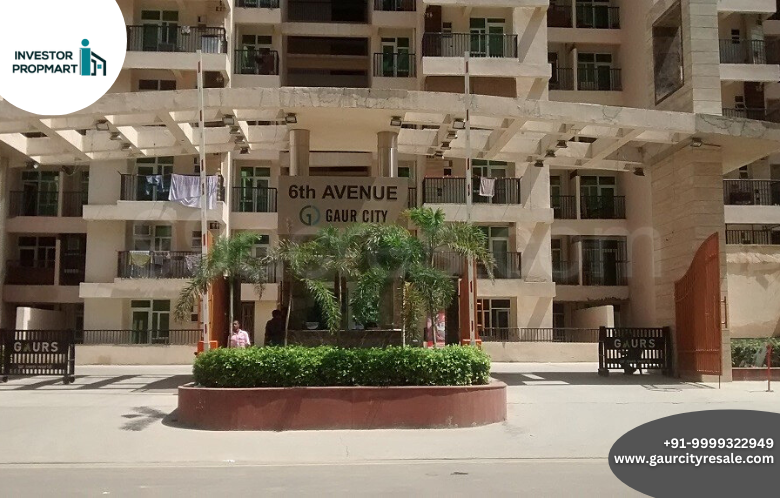 Gaur City 6th Avenue
Gaur City 6th Avenue, Sector 4, Ghaziabad, Uttar Pradesh 201009, India
People who want to stay in Noida now have access to a brand-new residential complex thanks to Gaurson India Limited. Gaur City, which is in Greater Noida West, is prepared to offer lodging with a range of amenities to many people who live there. Project Gaur City's 6th Avenue, one of its avenues, is a mix of necessities and luxury. There are 8 towers with the names Blocks A through G and Block N. Each block consists of many types of BHK apartments so that people can choose from them when choosing their apartments here.
There are many amenities available to those living in the Gaur City 6th Avenue Residential Complex. Ceramic tiles and fine accessories are used in the beautifully designed interiors of the apartments. For safety, the doors are PVC-protected, and the wiring is copper-covered. A park for kids or others, as well as a stadium used for sporting events, are located within the complex. There are unquestionably basic amenities like parking, an intercom system, backup power, and many others. The apartment complex's various amenities and facilities are well matched with the surrounding greenery to create a beautiful view. It's time for those looking for a home to reserve apartments in this outstanding residential development in Greater Noida and live proudly.
Gaur City 6th Avenue Is A Fantastic Residential Project Located In Greater Noida City's Prime Residential Area. This magnificent project is located in a lush area of the city that is free of pollution and has beautiful views of nature at every corner. Furthermore, this project boasts impressive specifications such as 8 towers, 20 floors, and 1120 units. Furthermore, this project area is large and has 75% open space, which will be sufficient to develop sports features. Aside from that, the project has well-designed apartments in the 2BHK, 3BHK, and 4BHK ranges. All apartments are spacious and have been outfitted with luxury residential amenities.
Gaur City 6th Avenue Master Plan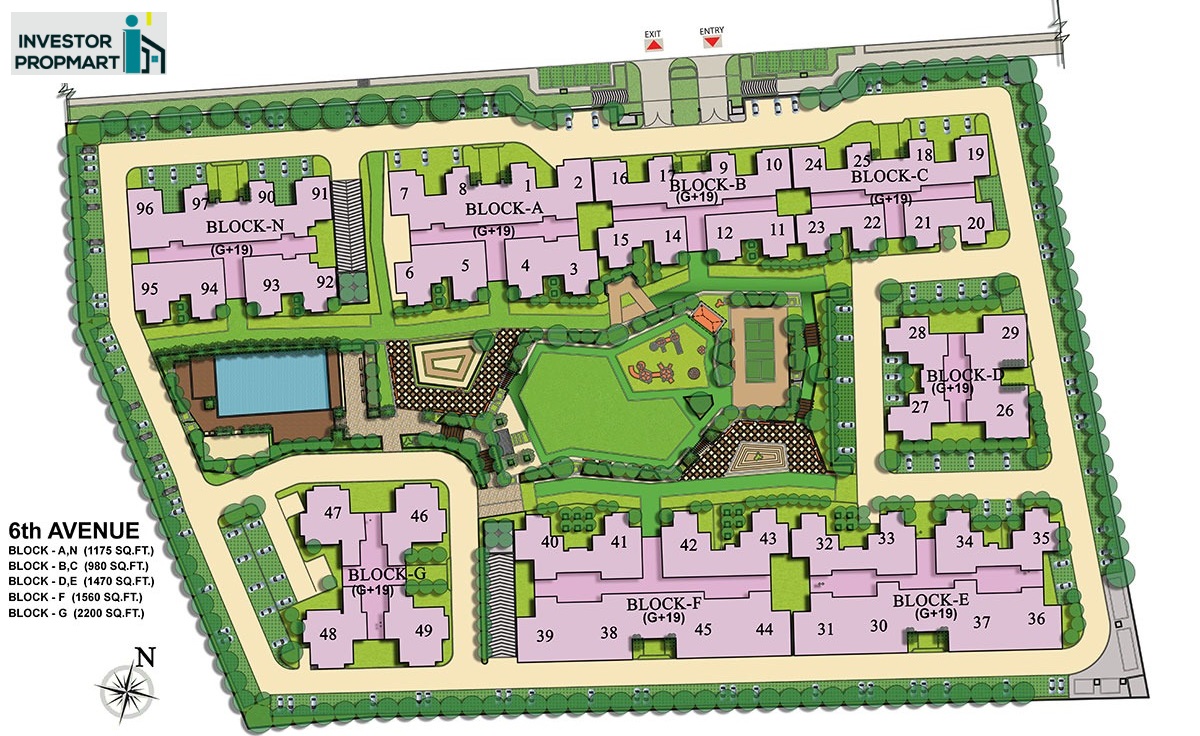 Gaur City 6th Avenue Specifications
HIGHLIGHTS
Futuristic township spread over approx. 125 acres of land
Approx.45 acres land kept open for parks, play ground, open space, roads and public parking, sport facilities etc. in addition to green/open areas of group housing
Renowned architecture of RSP, Singapore
Landscaping within the complex
Swimming pool and radiant club featured with Reading
Room, Cafe, Latest Gymnasium, Sauna Bath, Steam Bath, Jacuzzi Bath, Billiards Table, Table Tennis, Card Table, Common Hall for get together and sufficient play area for children
Banquet hall with guest rooms facilities
Play School with Creche
Senior Secondary School
Sports facilities, Football, Cricket, Badminton, Lawn Tennis
Hotel, Service apartments and Office Spaces
Mall & Multiplex
Special Herb Park for Senior Citizens
Rain water harvesting
Maintenance by the Facility Management Company
Gold - Precertification of Green Building from Indian Green Building Council (IGBC)
Gaur City 6th Avenue Location Map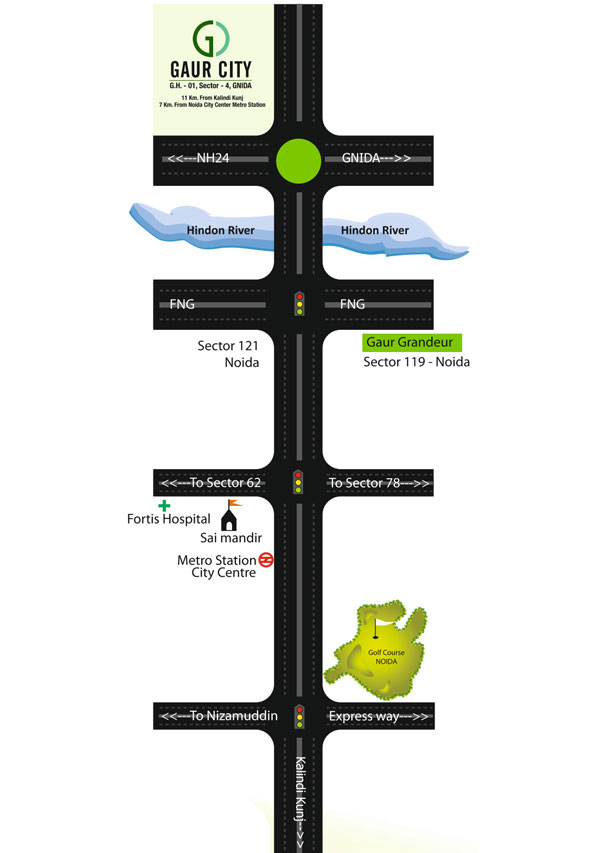 Gaur City 6th Avenue Floor Plan
Contact us
Do you have any questions? Please do not hesitate to contact us directly. Our team will come back to you within a matter of hours to help you.
Shop No FF 8A, Galaxy Plaza Market, Gaur City 1 Gr Noida West, UP 201309

+91-9999322949

mail@gaurcityresale.com