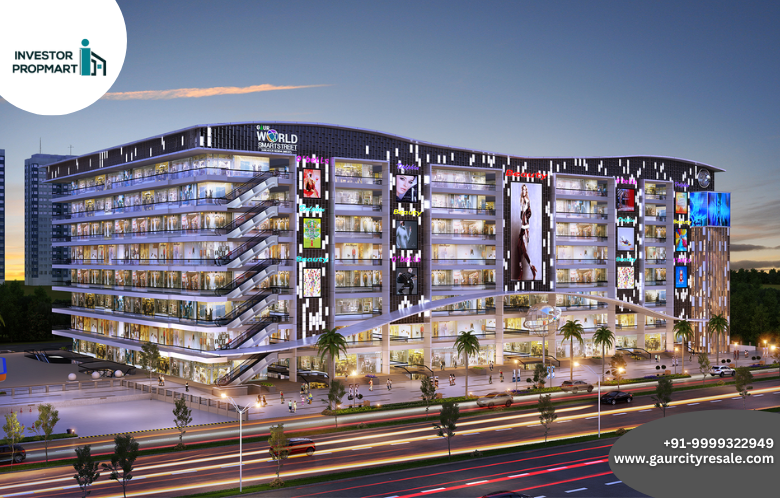 Gaur World SmartStreet
Noida - Greater Noida Link Rd, Gaur City 1, Greater Noida West, Uttar Pradesh 201009
Greater Noida West's Gaur World SmartStreet is positioned to become one of the region's premier business and retail centres. A large emporium dedicated to retail brands, shopping centres, food courts, and office spaces are housed in this bustling hub, which is only 2.5 kms from Gaur City. Here, brands and enterprises will find prospects that could result in exceptional success. High-Rising Commercial Project Called Gaur World SmartStreet Mall, Which Is The Giant's Dream Project For Businessmen Throughout Delhi/NCR. This ultra-modern commercial building features furnished office spaces, retail shops, and other luxury commercial spaces that are ideal for starting new businesses such as studios, shops, restaurants, food courts, and offices, as well as start-ups. Furthermore, the building is being built under the supervision of an industry-renowned architect. However, this commercial plan is a good option for business enthusiasts who want to conduct their operations in a beautiful and secure environment. Gaursons entices its customers by providing useful amenities such as high-speed lifts, power backup, water supply, ATM, bank, parking, CCTV, and so on in Gaur World SmartStreet. With such great amenities, this project appears to be a fantastic place for shoppers to do their shopping with ease. So, if you're looking for commercial shops and offices to start a business or company, don't wait to book your office space or retail shop in Gaursons' ongoing commercial project!
Shoppers will also enjoy shopping in this beautifully designed shopping centre, which will be filled with a diverse range of commercial shops from various brands and manufacturers. Furthermore, shoppers will be pleased to find useful amenities such as high-speed elevators, good lighting, furnished toilets, and other safety measures at every corner of the complex. However, this commercial mall is a great place to go shopping while having a good time. At The Centre, There Are Many Useful Amenities!
This Gaur World SmartStreet Location Map Is In The Right Place In The City, Being Located In A Wide Commercial Area In Greater Noida, West. Furthermore, the project location is suitable for living with family and provides proximity to nearby places such as Gaur Chowk (2.5 km), NH-9 (7 km), NH-24, Sector-71 (9 km), Noida, and so on. Furthermore, the project location is close to nearby bus stops, metro stations, banks, ATMs, hospitals, and other amenities. Overall, this commercial is located in the ideal location in Greater Noida City, which is easily accessible by road from everywhere in Delhi/NCR. This Wonderful Commercial Mall Is Located in Sector-16B, Noida Extension, West. The project site is densely forested and has enough parking space for vehicles. As a result, shoppers from all around Delhi and NCR can easily access this commercial mall by road.

Gaur World SmartStreet Shop Is A Beautifully Designed And Well-Developed Commercial Project With Various Types Of Commercial Properties For Sale, Such As Studio Apartments, Food Courts, Office Spaces, Retail Shops, Anchor Suits, And So On. As a result, businessmen and investors have a variety of options for purchasing properties in this massive commercial project and pursuing their desired businesses in Greater Noida, West. Buyers looking for spacious retail shops for their business setup in Greater Noida can carefully examine the retail shop details in this commercial project.
Gaur World SmartStreet Master Plan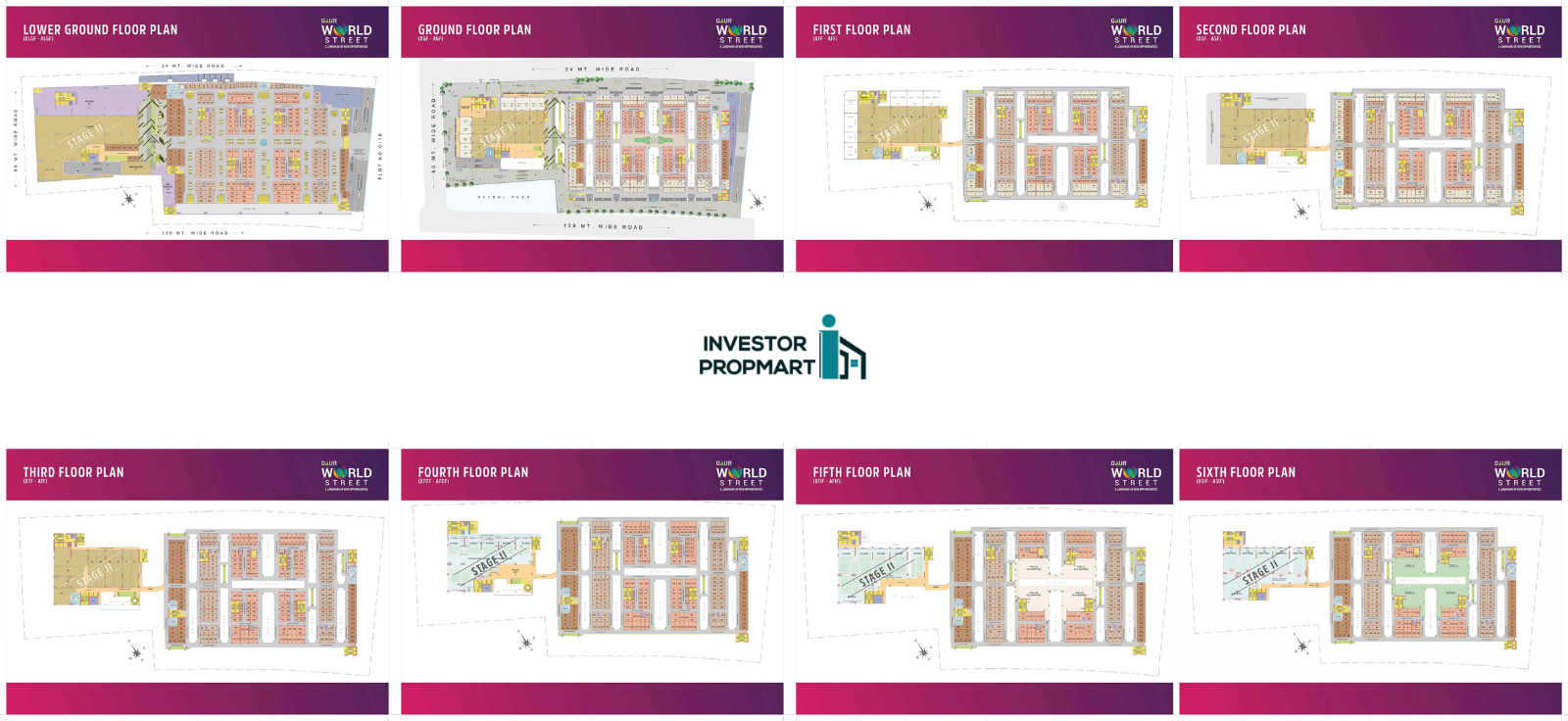 Gaur World SmartStreet Specifications
Gaur World SmartStreet Location Map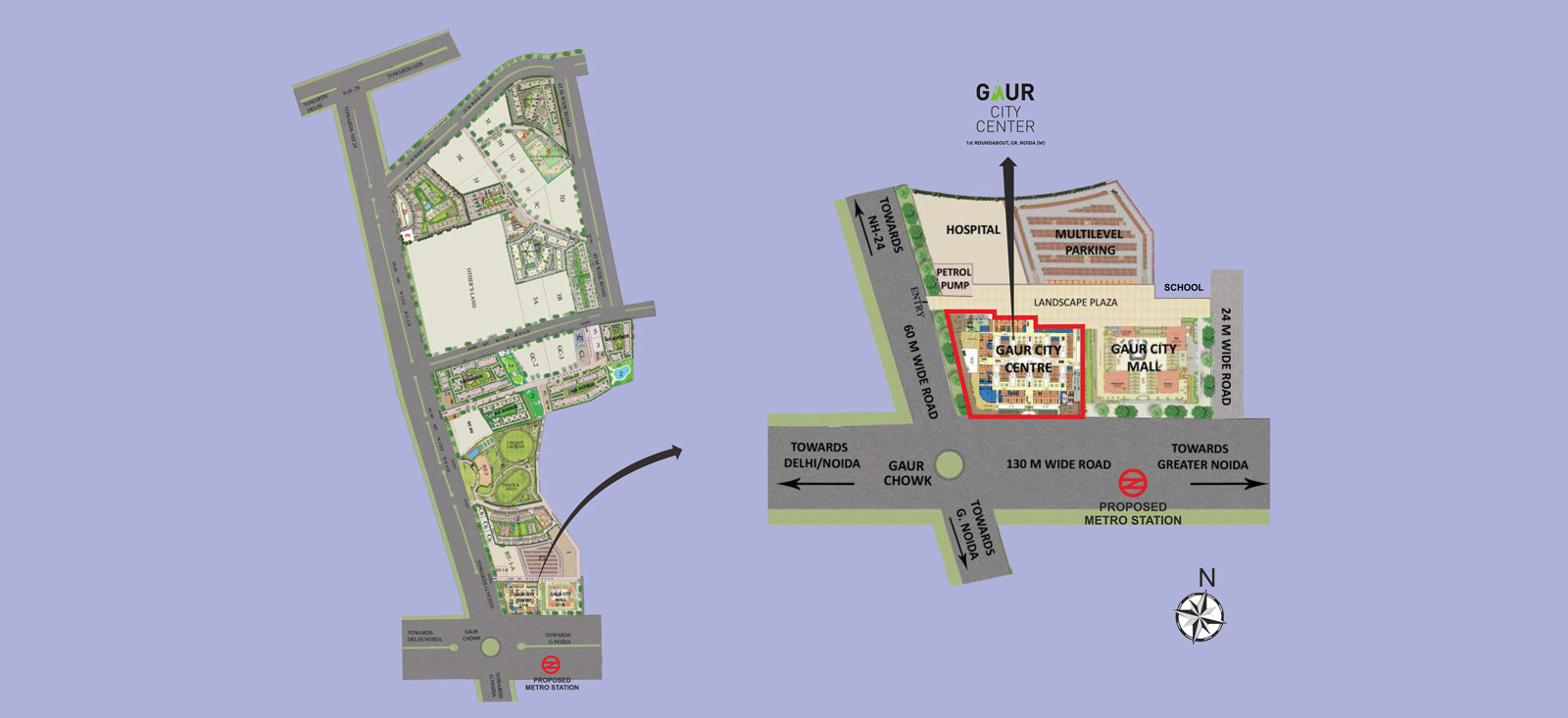 Gaur World SmartStreet Floor Plan
Contact us
Do you have any questions? Please do not hesitate to contact us directly. Our team will come back to you within a matter of hours to help you.
Shop No FF 8A, Galaxy Plaza Market, Gaur City 1 Gr Noida West, UP 201309

+91-9999322949

mail@gaurcityresale.com