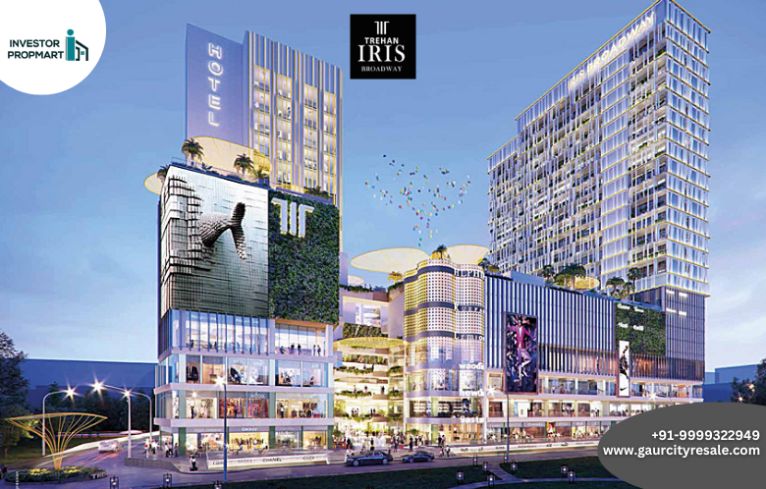 Trehan Iris Broadway
Iris Broadway Greno West Plot No. C-2, Eco Tech, Greater Noida, Uttar Pradesh 201305
Trehan Iris Group Introduces the Best Commercial Projects in Noida Extension Broadway Trehan Iris Greno West, Greater Noida West, will be one of the top commercial developments in the next few years. Trehan Iris Group has launched Iris Broadway Greno West in Noida Extension of Greater Noida West for the end-user, businessman, and investor in order to locate the ideal chance for you as well. People that have a desire to make more money invest in these projects. Trehant Iris Group would support the Greater Noida West urban sector, entrepreneurship, and economic development. The developments will include retail outlets, sophisticated office space, and studio flats. If you're looking for the best and smartest investment, you've come to the correct place. Trehan Iris Group has built this project to maximise efficiency and production if people who desire to raise their income invest in it.
The construction unfolds to expose a centre courtyard inspired by the region's iconic golden laburnum tree. Multiple floors of retail embrace this new social meeting place, and guests can take in the entire scope of activity and architectural expression with views across the open galleries. We want Iris Broadway Greno West to be a location to see as well as a place to be seen. Restaurants and cafes are interspersed throughout the retail format, while the new hotel and offices bring in new audiences and, of course, allow us to build a new iconic design.
Trehan Iris Broadway is a high-end commercial project in Noida Extension, Greater Noida. The project encompasses 3.46 acres of land. The structure will include six huge anchors and a six-screen multiplex with over 1,200 seats; a 30-story high landmark office building, a triple-height family leisure centre with electronic games, bowling, and arcades, and other amenities. The project is well connected to future metro stations and is situated on a 130-meter-wide road.
Trehan Iris Broadway Master Plan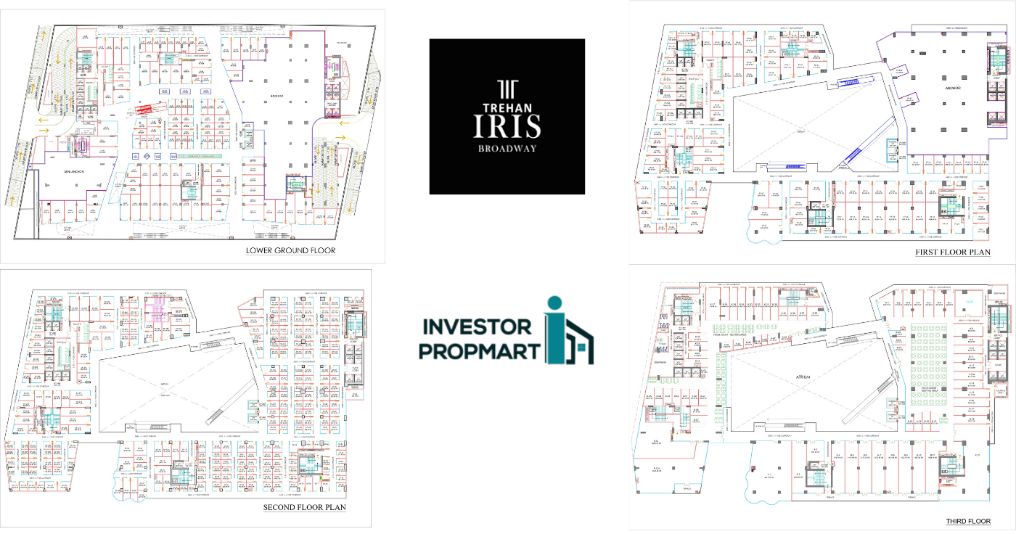 Trehan Iris Broadway Specifications
The project will have five major anchors, a 1000-seat multiplex, and a dedicated floor for the entertainment center.
A 6-meter walk to the proposed metro station
Height twice as tall 25000 square feet of first floor retail space
The central atrium is somewhat shaded.
Both the food court floor and the lower ground floor will be completely air-conditioned.
The express esclator
4 huge banquet halls with landscaped terraces and a 4-star hotel tower with a 20-story iconic office building.
The Golden Petal designed by Un common land, USA, adornes the large centrak atrium of the mall.
6 independent entry/exit and drop off points fir retail, hotel, banquets and offices.
Upcoming Metro Station in front of mall
Tripple height entertainment centre
Large landscaped terrace restaurants
Banquet Hall with capacity of 1500-2000 people.
Large conference rooms for all your meetings needs
Gym & Spa to stretch out the overworked muscles
6 Large anchors with road fron
Trehan Iris Broadway Location Map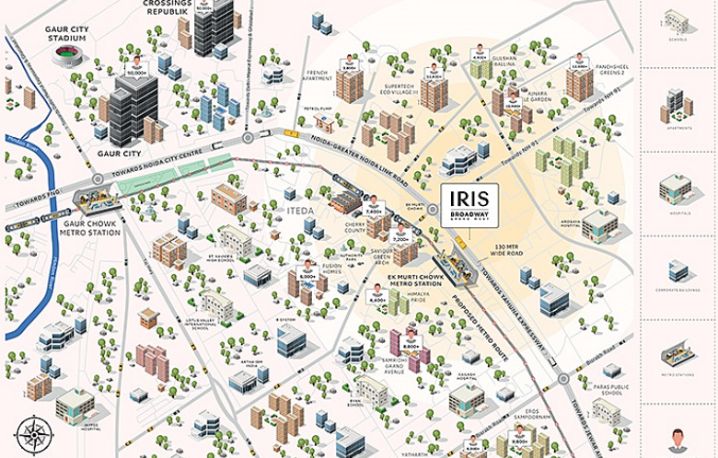 Trehan Iris Broadway Floor Plan
Contact us
Do you have any questions? Please do not hesitate to contact us directly. Our team will come back to you within a matter of hours to help you.
Shop No FF 8A, Galaxy Plaza Market, Gaur City 1 Gr Noida West, UP 201309

+91-9999322949

mail@gaurcityresale.com